In 2012, Dak Prescott was playing quarterback for Mississippi State. He also was a huge Dallas Cowboys fan who felt the need to critique Cowboys quarterback Tony Romo on Twitter after a Dallas loss.
Now, Prescott is Cowboys player — he was a fourth-round pick by Dallas in last month's NFL draft — and that makes him a Romo teammate. So, will those old tweets come back to haunt him?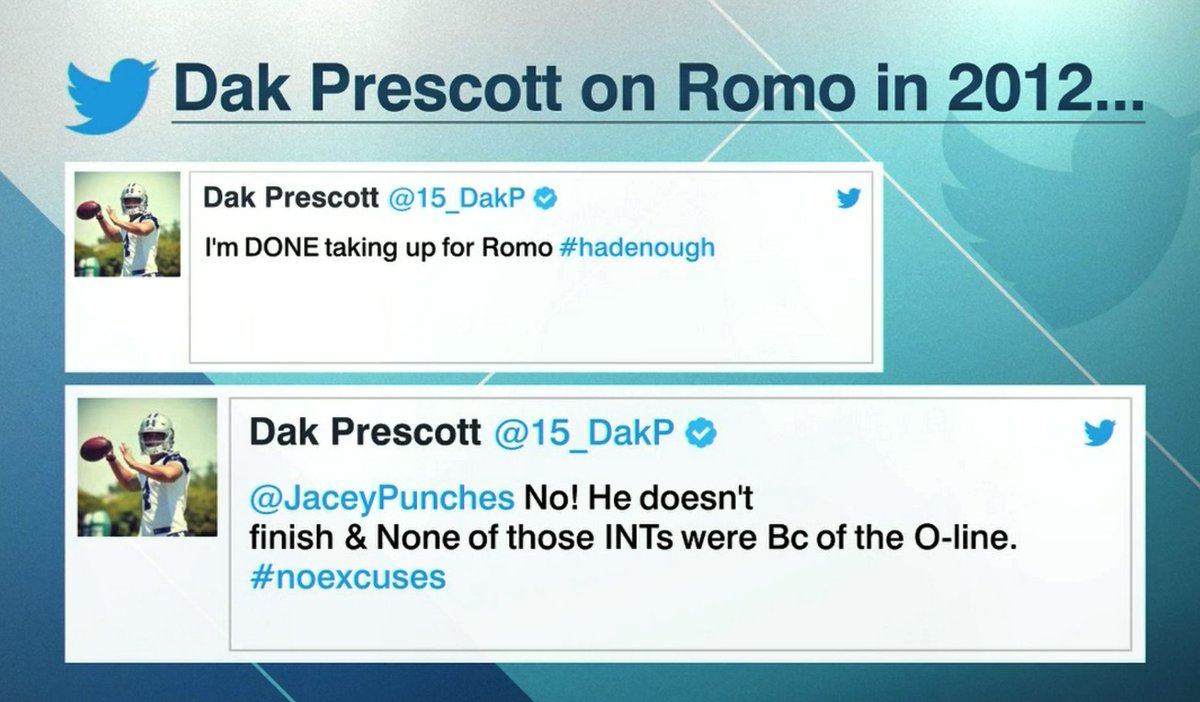 Prescott was asked about these tweets after a recent rookie mini-camp practice. He said he believes -- or should that be hopes? -- Romo will have a good sense of humor about it.
"I'm going to let him bring it up," Prescott told the Dallas Morning News. "I think it's funny. I'm sure he'll think it's funny. I was a frustrated fan at the time."
Prescott knows what it is like to be a highly scrutinized quarterback after playing the position in the toughest conference in college football.
"I'm sure you can go back and look at fans of Mississippi State and they may have said something similar at one point or another, so I was just being a fan," he said. "And now he's my teammate and I'm behind him 100 percent."

Still, it probably wouldn't be a bad idea for Prescott to try everything possible to get into Romo's good graces. Our suggestion: Offer to carry No. 9's shoulder pads and helmet a lot during preseason practices.
(You can follow Dan Mathews on Twitter @DanMathewsATL)
© 2016, Dan Mathews. All rights reserved.
© 2016, gridironnow.com. All rights reserved. This material may not be published, broadcast, rewritten or redistributed.